Welcome to Henegan Financial Services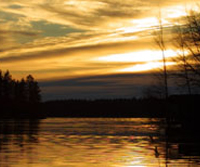 We would like to welcome you to Henegan Financial Services' new web site. The purpose of this site is threefold.
First, we want to simplify our communication process with clients. Clients now have a place to continuously stay in the loop of the happenings at Henegan Financial Services.
Second, we want to provide you with a centralized portal that provides you access to your accounts, which are updated daily. Knowledge of your exact financial position is now at your fingertips.
Third, we will be offering information on planning and investing and various financial tools that we believe will be helpful and relevant.
We want you to know how much we value these relationships as well. It is our hope that by providing you with all of this information we can continue to provide the services you have come to expect from us. Whether you are using the calculators, markets snapshot, or one of our other options we have made available for you, we hope that you will find this new addition to Henegan Financial Services enjoyable and beneficial.
If you have any comments or questions, please feel free to contact us.

Thanks for visiting.